"November Rain"- The synonym to the biggest concert of Bangladesh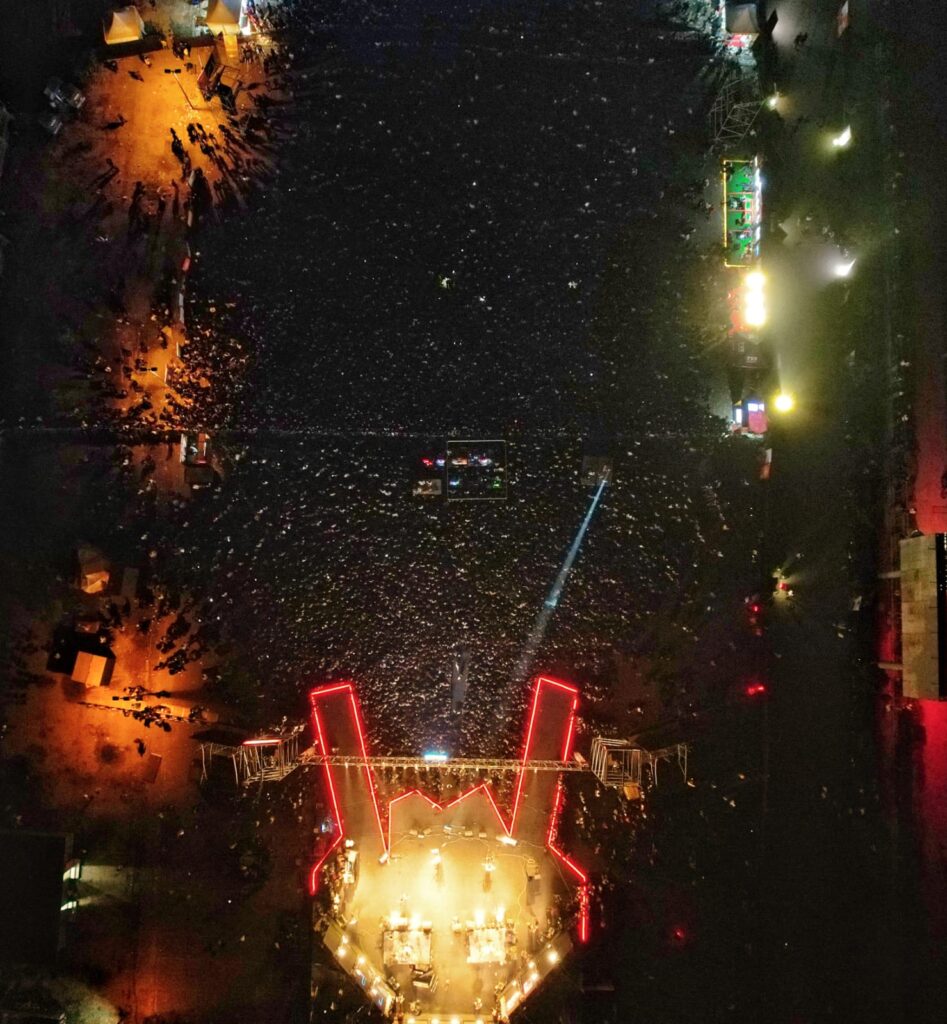 Covid was on its high! The people of this city needed a bit of a relief from all this crisis. As COVID was coming to an end we thought, what is that one thing that will get our mind free from all these. Music!! Yes, that was our soul food! With that in mind we came up with an interesting idea of just doing a "Concert". Being a fan of the band Gun's & Roses & since it was almost close to November, we decided to name the concert November Rain! Little did we know this that one day this will be an event that every music lover of the country will wait for it to happen.
The team started to plan, first was to set the line-up for the show. The biggest rockstar of the country aka "James" aka Nagarbaul was not performing for a while. We decided he should do a comeback to the concert scene. This idea blew away everything and with the timing of the show and the lineup the concert got a massive mileage!
The next question was how do we the next one. Just after the Shironamhin concert and with a very little time in hand the team decided to jump in and start planning. We were all dumping ideas but we all kept in mind that every concert Brandmyth does should be an experience for everyone. We wanted to bring back nostalgia this time. When we were in our teens the mighty ABC (Artcell, Black, Cryptic fate) was at their peak. I remember they did one song together called "Ashirbad" which had huge nostalgic value and a cult following to it. We decided to bring that back! We placed two separate drums on the stage. When this idea came, we crafted the most unique kind of stage ever done in this country. We made the stage as the "Rock" sign! I don't remember any stage in the history of rock and roll there was such a tribute to that iconic sign.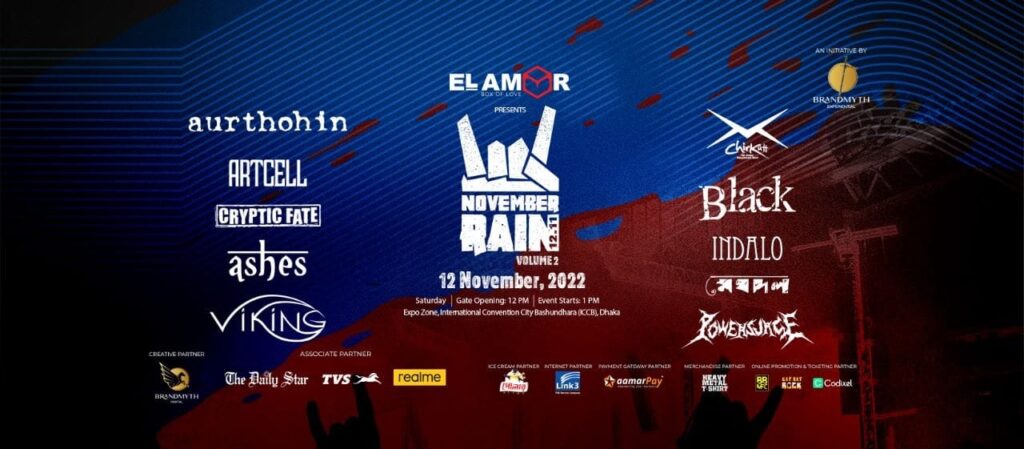 Finally, the line up was set! Ashes, Powersurge, Meghdol, Indalo, Chirkut, Viking, Black, Cryptic Fate, Artcell, Aurthohin & finally ABC! The venue will be Bashundhara Expo Zone.
Coming back to the concert day, the team worked overnight before by creating the stage, the sound and the lights. The bands did their sound check on that night and was ready to rock the concert. The concert started in the afternoon; we were a bit skeptical if the audience will show up in the afternoon., but as soon as Ashes opened the show we were surprised by the number of crowd joining. As the performances commenced the whole expo zone was just filled with music lovers from all over the country. By the end of the finally act the entire venue had 15000+ just pure music lover singing their hearts out to their favorite band!
November Rain again became the most talked about show in all of social media and we as a team was successful to provide the music lovers of this country a unique experience! This year it will be bigger & better and we will push ourselves to give our audience one hell of an experience again! Till then…