GPH Ispat – Website Case Study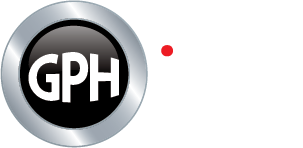 One of the top integrated steel producers in Bangladesh, GPH Ispat Limited is committed to producing the best steel billets and rebar in order to satisfy the needs of both present and future clients. In addition to focusing on financial gains, it additionally undertakes investments in the long-term sustainability and preservation of natural resources, technology, and the growth and well-being of its workforce as well as local communities to prepare humanity for the future which expands its presence globally.
It became aware of the demand for an approach that would enable it to service its clients in the new digital environment in order to promote its global debut. The GPH Ispat management team noticed that customers intended to be able to make a purchase rapidly and with confidence, therefore the website needed to help its users identify the proper products quickly, make sure they could order them swiftly, and allow them to carry out their daily activities. They wanted to optimize the ordering process in order to create the best possible shopping experience.
Adaption of innovative technologies – Understanding what clients wanted, GPH Ispat designed its site search functionality using Next.js, React, GSap, and Nord.js technologies and placed the products and services directly in the menu bar. Customers can view photographs of the goods and services, prices, technical details, and chemical compositions. GPH Ispat maintained the webpage simple for new (or unidentified) visitors, providing alternatives to choose from whether they wanted to know about products or services.

Promotion of sustainability – Customers are pushing back against the sector because of its negative environmental impact, which has grown in prominence as environmental concerns have grown. GPH Ispat worked to enhance its production and distribution procedures in an effort to attract more environmentally concerned customers. The company set out to top the market for sustainable fashion. Customers may hold the company accountable because the GPH Ispat website emphasizes its dedication to sustainability. The largest oxygen plant, the one with the least amount of power consumption, the one with a smart water solution, and other eco-friendly initiatives are promoted by GPH Ispat to demonstrate its dedication to the environment.
GSAP usage – The utilization of GSAP enables them to create high-performance animations that function in all popular browsers. It creates flowing graphics and media for the website that are responsive, quick, and accessibility-friendly. The GPH Ispat home page has an easy-to-read layout and eye-catching colors. It has an animated banner highlighting the technology used in steel production, which adds visual interest without being overbearing.

Utilization of React – GPH Ispat uses React to create interactive user interfaces and online applications rapidly and effectively. Customers are drawn to the interactive interface because of its attractive layout and ease of use, and they quickly become satisfied with the website, its offerings, and the brand. Additionally, it gives customers interactive experiences when they browse, download, buy, or carry out any other action on your website.
Adaption of Glassmorphism style – GPH Ispat additionally utilizes the Glassmorphism style, which gives its elements a translucent or transparent appearance and feels. Glass-like forms and pieces look fantastic against vivid, colorful backgrounds that emphasize the glass impression. Glassmorphism It enables them to improve user experience by emphasizing the text and adding visual hierarchy to the designs in a way that is suitable for those with eye conditions.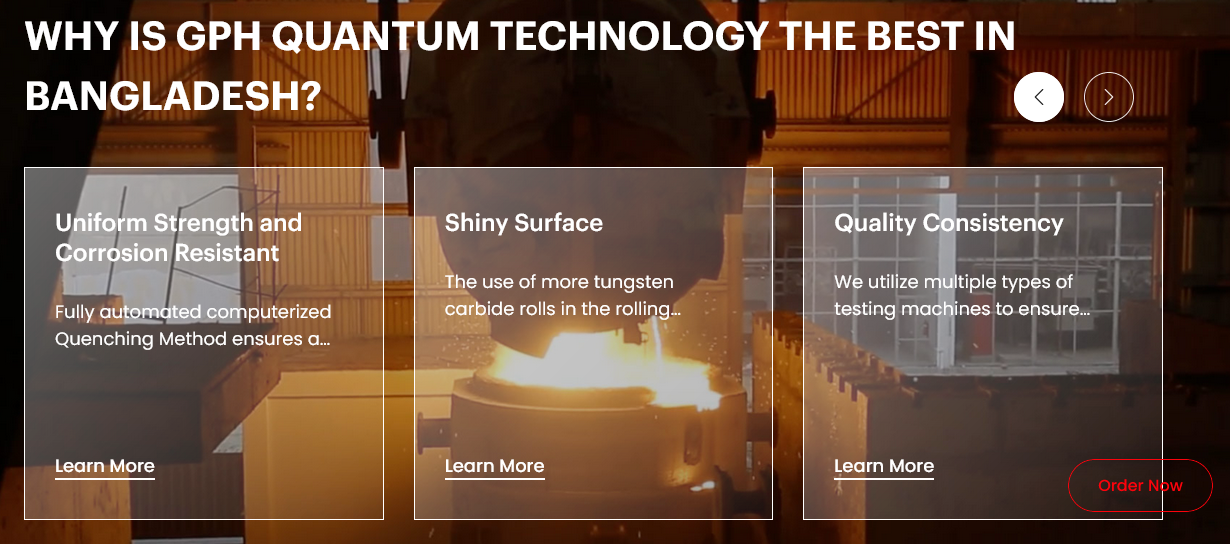 GPH Ispat has earned an excellent track record by offering its customer base seamless services and sincere commitment, in addition to giving excellent value for money. GPH Ispat's usage of the very recent innovations allowed consumers to find the goods and services they needed from the company more quickly.
Key Benefits
Fast loading speed.
Simple Navigation.
Strong Calls to Action
Adapt different screen sizes & devices.
Flexible grids & layouts.
Fluid images & media.
Mobile fast design.
Glassmorphism design.